MindYoga for PC
First App to Measure Mindfulness During Yoga Practices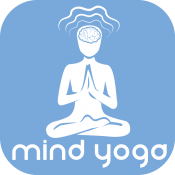 £2.99
Category: Mental Wellbeing & Therapy
21.9 MB
Language: English
0 ratings
Description
MindYoga combines Yoga with Brainwave Mindfulness Training to help you develop mind, body and soul, and find your life balance.
Put a headset on, select from a variety set of poses, and choose the difficulty level that you would like to train. Then follow the guidance and perform a selected yoga pose, and stay relaxed and focused for the perfect mindfulness score. See the report on your meditation and focus during each exercise straight after you finish one.
- Get a real-time feedback on your mental training during yoga sessions
- See the reports as you practice
- Unlock a number of poses by improving your mindfulness level
Utilise the power of yoga in full by combining it with neurofeedback.
Also available on the iOS App Store and Android Play Store.
iOS:
https://itunes.apple.com/gb/app/myndyoga/id1041906768?mt=8
Android:
https://play.google.com/store/apps/details?id=air.myndplay.Mindyoga&hl=en_GB
*Apps sold at www.myndplay.com are for computers only, mobile versions of the apps can be found in the Apple App Store and Google Play Market
Screenshots: